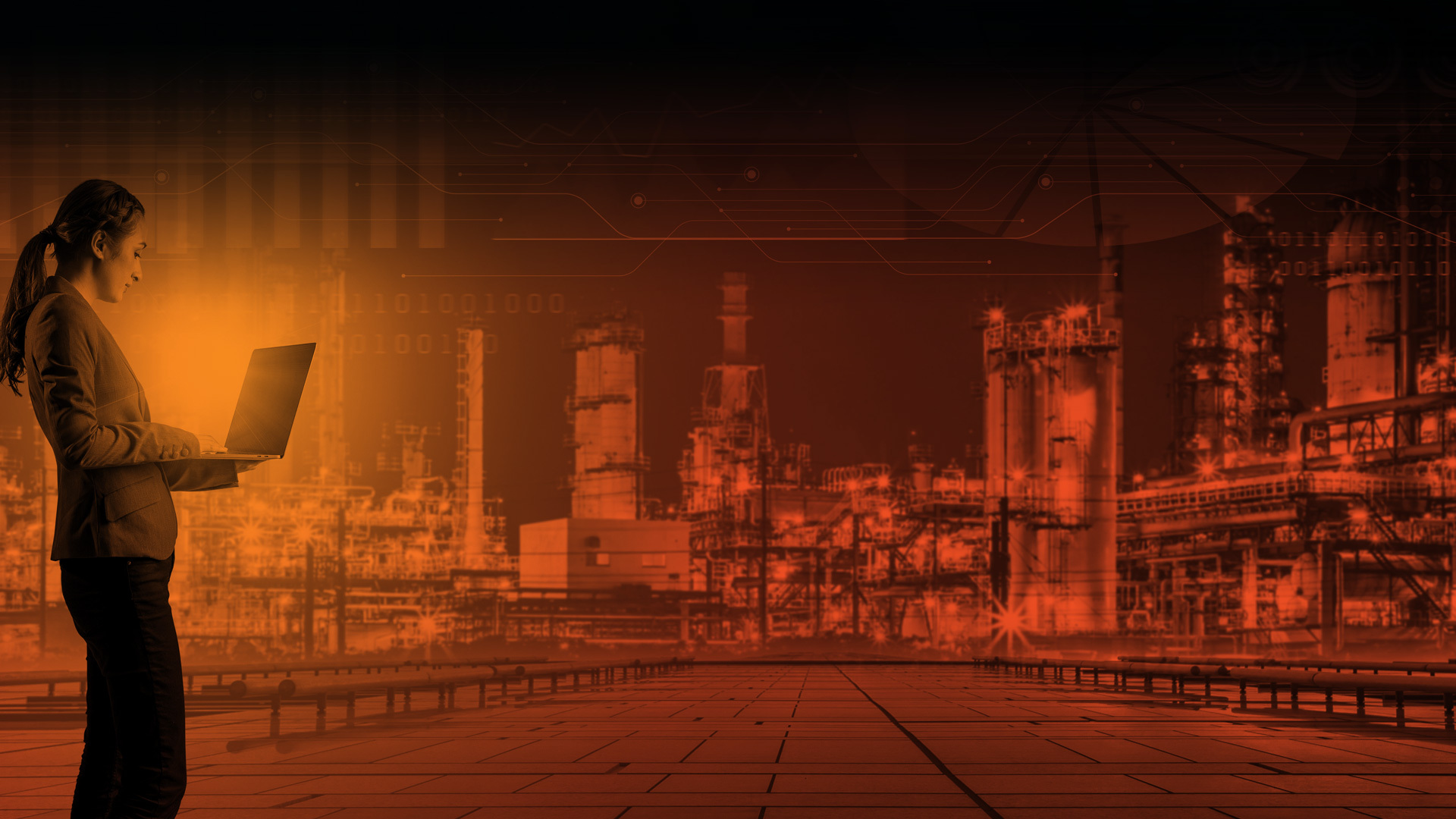 Slide 1
Securely Enabling Industry 4.0
Advanced monitoring and defense solutions for the cyber-physical protection of modern and legacy critical infrastructure
The Cynalytica AnalytICS Platform
The SerialGuard AnalytICS Platform brings enterprise-scale intrusion detection and data visibility to serial Industrial Control Systems (ICS), giving you confidence in the data integrity and operational state of your legacy critical infrastructure.
Get true visibility into your cyber-physical processes by passively tapping level 0/1 serial communications
Increase your asset uptime by identifying operational irregularities early
Detect cyber-physical incidents early in the attack chain to avoid asset damage and safety lapses
Integrate with 3rd Party SIEMs to fold in with your pre-existing security workflows
OTNetGuard™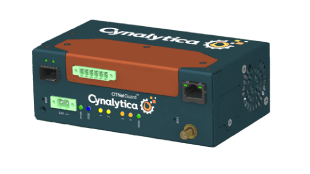 OTNetGuard is Cynalytica's next-generation passive and fail-safe network tap that provides secure, out-of-band, monitoring for all ICS/SCADA communications.
SerialGuard®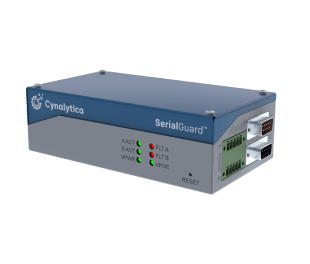 SerialGuard is a fully-passive and fail-safe serial data tap that securely monitors RS-232, RS-485/422 protocols – operating as an independent cyber-physical safety monitoring system for legacy networks.
AnalytICS Engine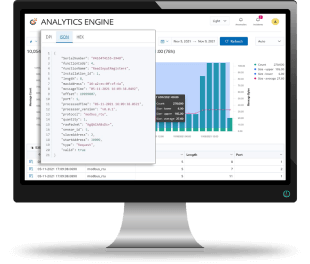 AnalytICS Engine is a high-performance and scalable analytical and intrusion detection platform for analog, serial, and TCP/IP ICS network data.
Operational Health Monitoring
The Cynalytica AnalytICS Platform monitors legacy ICS communications to enable you to:
✅ Prevent legacy ICS downtime
✅ Detect operational irregularities early
✅ Reduce time to conduct troubleshooting and diagnostics
✅ Reduce capital outlays & avoid equipment overhauls
The Cynalytica AnalytICS Platform monitors industrial physical processes to enable you to:
✅ Detect unauthorised commands & false feedback attacks 
✅ Detect attacks to avoid asset damage & loss of life
✅ Reduce time to solve cyber-physical incidents
✅ Improve cybersecurity compliance posture
Download the SerialGuard AnalytICS Platform
Value Proposition
Is your cybersecurity platform compatible with legacy devices?
Conventional ICS cybersecurity platforms are predominantly designed to secure TCP/IP networks with the intention of serving as a security perimeter for level 0/1 cyber-physical networks. They are not equipped to deal with serial network vulnerabilities in the event of a security breach.
With the SerialGuard AnalytICS Platform you can safeguard your legacy devices by getting true visibility into your cyber-physical processes while quickly detecting anomalous communications that are indicative of equipment failures, human errors, loss of operational data, misuse of systems and malicious cyber intrusions.
The Cynalytica AnalytICS Platform in Action
Detecting Malicious Data and Advanced Attacks
(False Feedback Attacks & Other Malicious Data)
Serial Communications Asset and Configuration Change Management
Troubleshooting and Diagnostics
Nozomi Networks & Cynalytica Solutions Brief
ICS Serial Network Attack Scenarios
SerialGuard AnalytICS Platform Enterprise Starter Kit
Enjoy a fast track route to securing your legacy ICS
We understand the challenges of aligning OT security and digital transformation projects – and we are here to help you.
Our Starter Kit offers you a fast track option to kick-start securing your legacy ICS while providing you with the technical support that delivers results today!
What you get with the Enterprise Starter Kit
3 SerialGuard Sensors
1-year AnalytICS Engine License for up to 5 SerialGuard Sensors
Implementation Support & Applications Updates
Quotes available for international shipping.
Cynalytica, Inc. combines a diverse set of industry expertise with decades of applied research and development experience to deliver pioneering cybersecurity and machine analytics technologies that help protect critical national infrastructure, securely enable Industry 4.0 and help industries accelerate their digital transformation objectives. The company employs innovative and novel techniques in machine learning, data analytics and high-performance computing combined with manufacturing capabilities to provide revolutionary threat detection solutions and analytics for industrial control systems and infrastructures.